Hall of Famer Nancy Lieberman is an accomplished basketball player, coach, two-time Olympian, broadcaster, and writer. She is one of the most recognized individuals in the history of women's basketball. Lieberman's inspirational journey is a story of determination, strength, and incredible motivation to become the greatest. A native of Queens, New York, Nancy played hoops on the rough-and-tumble Harlem courts, and developed a tough style of basketball that led her on a career that was one of the most distinguished ever. In 1974, while attending Far Rockaway High School, she established herself as one of the top women's basketball players in the country by earning one of only 12 spots on the USA's National Team. The following year, Lieberman was named to the USA Team designated to play in the World Championships and Pan American Games where she brought home a gold medal in 1975 and a silver medal in 1979.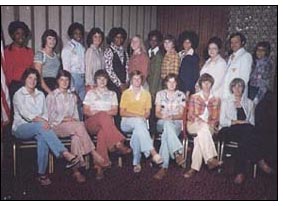 In the 1976 Summer Olympics in Montreal, she became the youngest basketball player in Olympic history to win a silver medal at the age of 18. From 1976 to 1980, Lieberman attended Old Dominion University in Norfolk, Virginia where she and her team won two consecutive Association of Intercollegiate Athletics of Women (AIAW) National Championships (1979, 1980) and compiled a 72-2 record. Lieberman also lead the Lady Monarchs to a Women's National Invitation Tournament (WNIT) Championship in 1978.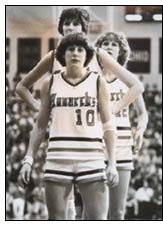 Nancy Lieberman was the first two-time winner of the prestigious Wade Trophy, a national "Player of the Year" award in women's college basketball, and was selected as the Broderick Award winner for basketball as the top women's player in America. She also won three consecutive Kodak All-American awards (1978, 1979, 1980). In just 134 games, her storied career at ODU included 2,430 points, 1,167 rebounds, 983 assists, and over 700 steals.


At the professional level, Lieberman played for several basketball teams and leagues, including the Dallas Diamonds of the Women's Pro Basketball League (WBL), eventually the WABA, where she led her team to the 1984 WABA Championship. She led in scoring and won the league's MVP award. In 1986, Lieberman became the first woman ever to play in a men's league called the United States Basketball League (USBL) with the Springfield Fame and the Washington Generals.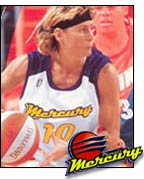 She was elected to the Basketball Hall of Fame as a player in 1996 and to the Women's Basketball Hall of Fame in 1999.
In January 1997, Lieberman was drafted in the inaugural season by the Women's National Basketball Association's (WNBA) Phoenix Mercury at the age of 38. During her professional career, she averaged 15.7 points, 6.4 rebounds, and 6.1 assists per game. In 1998, she was hired as the General Manager and Head Coach of the WNBA's Detroit Shock, a team she coached for three seasons.

In 2000, she returned to Old Dominion University to complete her undergraduate degree in interdisciplinary studies. At the time, she had been serving as president of the Women's Sports Foundation. In 2004, she became the Head Coach for the Dallas Fury of the National Women's Basketball League (NWBL), and guided the team to a championship that season.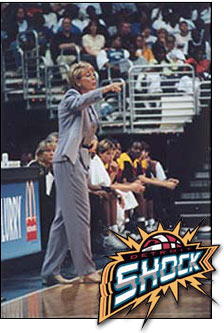 Annually, The Nancy Lieberman Award is given to the best female point guard in NCAA Division I basketball. Previous winners include Sue Bird, Diana Taurasi, Temeka Johnson, and Ivory Latta.Lieberman has provided commentary for ABC, ESPN, NBC, NBA-TV, and is a contributing writer to the Dallas Morning News, the New York Times, and USA Today. She is currently a full-time analyst with ESPN for men's and women's college basketball and both the men's (NBA) and women's (WNBA) National Basketball Association's development leagues. During the summer, she hosts and coaches basketball camps for girls and boys in Dallas, Detroit, and Phoenix. She has authored several books and videotapes, most of which were "how-to" advice to young female basketball players. Her first book, however, is her autobiography, published in 1991, entitled Lady Magic: The Nancy Lieberman Story. She later co-authored her second book, Basketball for Women.

Nancy Lieberman is also heavily involved with charities such as the Special Olympics, the Jimmy V Foundation (named for the late Jim Valvano), and is the local chairperson for the Susan G. Komen Breast Cancer Foundation's "Race for the Cure" in Plano, Texas, a support group for victims of breast cancer.